Must have
Experience in the mobility ecosystem
E2E IT process implementation
IT service management
Hands-on experience in lean & agile methods
Hypothesis-driven problem solving
Customer-centered communication
Fluent German
Fluent English
Bachelor's/Master's degree in relevant field
Nice to have
MBA or doctorate
Several years of consulting experience
Daily Tasks
Advise our clients' top management on the implementation of the CIO agenda
Design and roll-out of IT strategies
Align value streams underpinned with comprehensive analysis (Value Stream Identification)
Improve delivery models, lean IT governance, and shared services models
Decide between the "make or buy" approach and define commissioning/collaboration models (IT, divisions, delivery partners)
Optimize E2E IT processes incl. IT Service Management (ITSM)
Budget and agile portfolio management
Ensure the right technology and corresponding architecture are in place (strategic incl. development)
Consult regarding IT organizational structure, roles and management models
Perks and Benefits
Regular personal development meetings
Opportunities for career development
Mobile office opportunities
Qualitrain Sport & Wellness
Support with MBA and PHD programs
Team events (e.g. Canyoning, Sailing, Ski) & annual Porsche Consulting Weekend
Find out who you'll be working for
All
About
Work
Recruitment
Workplace
Leadership
About
Where are you most likely going to be spotted on the weekend? 
Hopefully, doing some kind of exercise (running, biking in summer, skiing in winter), meeting some friends and having some great food. Also, on some weekends I like to be at home to simply relax on my terrace 😊
About
What do you do in your free time?
I try to spend as much time as possible with my family as I am a husband and father of two kids. I also like to meet up and have a good time with our friends.
About
You couldn't turn down a …
A heli-skiing trip weekend in the mountains.
About
What do you like to do to unwind after work?
There is nothing more relaxing than watering my plants in the garden 😂
Work
What does purposeful work mean to you?
Working on stuff that creates a positive impact. Making a difference. Currently, we are bringing the vision of a sustainable mobility ecosystem to reality and transforming the industry to be able to deliver competitive and customer-centric solutions.
Work
What do you think about the term 'Work-Life-Balance'?
Balance is achieved if most of the time you spend at work is fun and if work brings you a sense of satisfaction. If you are mentally and physically healthy and if you are able to reach your personal goals, you are probably living a well-balanced life. For me, "work-life balance" means to be able to switch off my phone and to be able to enjoy life without having to think about work. I am pushing my team to work in a result-driven way. If targets are met, and great results are achieved, we should bring the focus back to our non-work life instead of spending more time thinking about work. Weekends are life- and not work-time.
Work
What are you currently challenging yourself with (work-related)?
We are constantly evolving ourselves, becoming the best consultancy for the implementation of strategies. I am currently working to innovate our digital transformation service offerings for our clients and to set up a great team that will make digital transformation happen. This will be realized by generating revenue growth with new (digital) products and services, by designing delightful customer experiences and by using digital opportunities to improve business.
Work
A perfect working day looks like this ...
…Bringing a smile to our client's faces! A perfect week for me consists of a couple of days with the client, one to two days in the office to work with my colleagues on strategies and concepts and one day at home to have time to make things happen…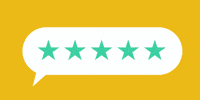 Recruitment
What is the most important attribute an applicant must have to be successful in your company?
Be smart, eager to learn continuously, bring problem-solving skills to the table and most importantly to have a lot of motivation to work with people on defining strategies for a meaningful future. Have a drive for implementation and creating an impact. We call it: "Think strategically. Act pragmatically"
Recruitment
Which three questions do you always ask during a job interview?
Why Porsche Consulting, what do you expect to find here? What impact have you created so far, and what impact would you make on Porsche Consulting? What are your expectations from your future manager?
Workplace
What are your current projects/topics (in your department) / areas of responsibility at your company?
Defining and implementing an agile operating model to enable teams to deliver digital products faster and with better quality. Providing a 360° customer-centricity assessment including target picture definition and transformation roadmap (service provider). Identification of new revenue pools with digital, lifestyle and charging products based on benchmarking offerings of new market entrants from China. Cooperation project with our China office. Ecosystem mapping and strategy definition for positioning and value pool identification in the future market of vertical mobility.
Workplace
If a really good friend was asking about where you work, how would you describe the areas that shine at your company?
Great people that are smart, dynamic and fun to work with. Great challenges and topics with many growth opportunities. Management consultancy and part of an iconic brand.
Workplace
How many employees work in your department, and what does the organizational structure look like?
We are a team of 70 consultants focusing on Digital Transformation, New Mobility, Sales and Sustainability topics. My core team that focuses on digital and customer topics consists of 10 consultants.
Leadership
What does good leadership mean to you?
Start with a dream, be bold, be a rebel. Enable your team to grow – each individually and together as a team. Challenge the status quo to enable continuous improvement on the way you work.
Leadership
How would you describe your management style?
Collaborative team worker. Provide a vision - set goals - agile implementation.