Must have
Python
ETL/ELT
Spark
Amazon Web Services (AWS)
Azure
CI/CD
Data Warehouse
Nice to have
Kafka
Redshift
Database Architecture
Data Architecture
Java
Golang
Daily Tasks
You will support our customers in obtaining the necessary data easily and transparently in order to develop intelligent data products in different fields (mobility, automotive, industrial, consumer, financial & non-profit organizations)
You will gather and process raw, structured, semi-structured, and unstructured data using batch and real-time data processing frameworks
You will design, implement, and manage data pipelines for our clients (internal/external)
You will support different stakeholders (internal/external) in making the right technology decisions
You will work on fast paced and innovative projects with the goal to deliver innovative solutions for our customers
You will monitor and constantly improve the performance of the pipelines
Perks and Benefits
Regular personal development meetings
Opportunities for career development
Mobile office opportunities
Private usage for hardware
Find out who you'll be working for
All
About
Work
Recruitment
Workplace
Leadership
About
Where are you most likely going to be spotted on the weekend? 
You can find me in the Alte Försterei.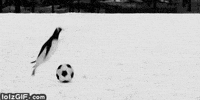 About
You couldn't turn down a …
A cold "after work" beer!
Work
A perfect working day looks like this ...
Starting the day at 9, with no meetings until 10, all things work smoothly and perfectly today. We as a team, for example, have a successful "go-live" because of good teamwork where everybody pushed him or herself to their best.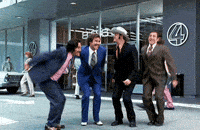 Work
What does purposeful work mean to you?
Purposeful for me is, when you can see positive changes because of your own actions.
Recruitment
What is the most important attribute an applicant must have to be successful in your company?
Definitely the right motivation! Being proactive, knowing that 80% is sometimes enough, and being a reliable team member.
Recruitment
Which three questions do you always ask during a job interview?
Which tasks bore you? If you can create a job yourself, how would it look like? What is a good manager to you?
Workplace
Do you work in 'Cross-Functional' teams? If so, what roles do these teams consist of?
Yes! Typically we work in scrum teams where we have all the competencies in the team, that we need to be successful for everything the product needs. For example a mix of data engineers, software engineers, data analysts and data scientists.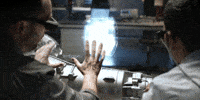 Workplace
What are your current projects/topics (in your department) / areas of responsibility at your company?
In Berlin we are concentrating on automotive topics. For example, we have a project where we track the in-car behaviour of users, in order to improve usability. In another project, we work together with our clients on enabling the usage of machine learning in cars, to improve/add functionality up to autonomous driving.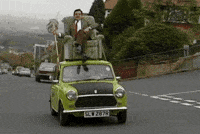 Leadership
How do you support your employees with their career goals?
Personal development is one of the cornerstones of our working culture. For every team member, we (me together with you) make an individual personal development plan. Which career goals do you have and what qualifications/skills do you need for this. We make sure that there is also enough time for this, you always work 4 days on a project per week and one day is scheduled for personal development (i.e. training, schooling etc.).
Leadership
How would you describe your management style?
I want to empower my team to make their own decisions, though they should also not be afraid to ask for help if they need it. They can trust me and I trust them. I don't like decisions based on hierarchies. Decision-making should be based on facts and qualities and in a collaborative manner.