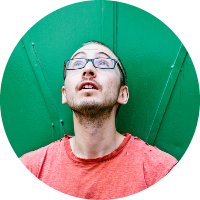 Sean Michael Pineiro Gorfkle
About
Where are you most likely going to be spotted on the weekend? 
About
What do you like to do to unwind after work?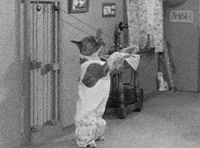 About
You couldn't turn down a …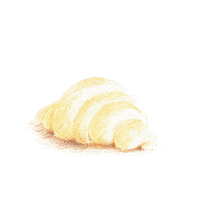 About
What do you do in your free time?
I like to work out, go for runs and make music. I also like to dream big about what I can do with my company so one day I can quit and not work.
About
If you could work one day in the shoes of someone else who would it be?
It would probably be someone who has the most similar job to me. That way I could learn how their business works and compare and contrast between how they run things and how I do.
About
Are you leather shoes or a pair of sneakers?
About
What is your favorite song, book or movie?
Work
What do you think your employees are saying about you when they are drinking a coffee in the break room?
They are probably saying something like: That guy has way too much energy and has an aggressive way of talking to people but at least we know where we stand with him.
Work
What does purposeful work mean to you?
I think you can really go down the rabbit hole with that question so instead would like to take the easy way out. If you have a purpose or goal and you complete it within an adequate amount of time.
Work
What do you think about the term 'Work-Life-Balance'?
I think it's a bullshit term like "digital nomad" and "new work" "digital native". I think at the end of the day you should just be clear on what your needs are and what you want to do. I'm sure people in the medieval age also thought about work-life balance as well. It's almost not worth mentioning.
Work
What are you currently challenging yourself with (work-related)?
How to identify different channels for work coming in.
Work
A perfect working day looks like this ...
That for me is a contradiction. It's like asking "what does a perfect day in jail look like?" I work because I am a realist but I would rather be biking or reading a book.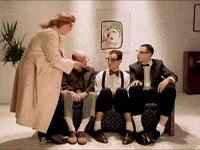 Work
What challenge(s) is your team facing right now?
Recruitment
What is the most important attribute an applicant must have to be successful in your company?
If the design is instructional then the instructions must be designed.
Recruitment
How important are formal degrees or qualifications in a time when technologies are constantly changing and evolving?
I could really care less about degrees or qualifications. I guess they represent someone's willingness or ability to jump through hoops and that's not bad. However, someone's unwillingness to jump through hoops is quite intriguing as well.
Recruitment
When looking for potential candidates, is there something that you feel carries extra weight in reference to their CV?
Being able to speak multiple languages.
Recruitment
What do you think about the statement 'hire for attitude, train for skills'?
Whoever said that is clearly not a doctor!
Recruitment
Which three questions do you always ask during a job interview?
What were the last companies you worked for? How would your rate your own grammar skills? What hours can you work?
Recruitment
What does the recruitment process look like in your company?
It's a lot about filtering through all the job applications. It's like finding a needle in a haystack to find the right employee.
Recruitment
What would make you stop a job interview mid-sentence?
Probably some sort of anti-immigrant bullshit talk.
Workplace
How would you describe your company culture?
Workplace
If a really good friend was asking about where you work, how would you describe the areas that shine at your company?
Well if you do your job well then it's kind of a live and let live environment. You can choose your own hours and you have a lot of freedom.
Workplace
What are your current projects/topics (in your department) / areas of responsibility at your company?
I want to work on making a better website!
Workplace
How many employees work in your department, and what does the organizational structure look like?
we have 14 or so employees. There is an organizational structure however, I can't really explain it.
Workplace
Do you work in 'Cross-Functional' teams? If so, what roles do these teams consist of?
Workplace
What does the first day of work look like in your company?
It's probably pretty overwhelming. But I tell them that, that's normal and in a few weeks they will get used to everything and it will be quite easy actually.
Workplace
Are there any unwritten laws in your company? If so, what are they?
Don't steal my clients away from me!
Workplace
How do people collaborate differently since COVID 19 began, at your company?
I started my company because of COVID-19. It was designed to not be affected by the pandemic.
Workplace
What core technologies do you work with?
Workplace
Which changes were most relevant for your tech team(s) in the last 5 years?
Workplace
What is the mission statement of your company?
Workplace
What sets your company apart from others in the industry or region?
:(. :( :(. sometimes I think nothing.... and that worries me. But we try to personalize things and we work hard.... but I'm sure there is another motherfucker just like me working even harder and personalizing things more than me. That's what keeps me up at night..... thinking about that guy!
No published jobs yet
Sean Michael Pineiro Gorfkle has not published any jobs yet. Check back in later or find other job posts.